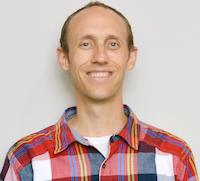 I'm Kevin Logan, a Software Engineer.
Christ follower, Husband, Father and Software Engineer. I also like to play guitar and riding my bicycle to work.
As well as solving problems coding, I enjoy learning and thinking about the process of making software better. One of the best compliments I have received was, "Not only are you a great 'contractor', but you make companies better too."
I have been blogging for 9+ years and have articles on Geeks With Blogs and Gooro. Some of them will be migrated over time.
I have had the pleasure of working at Omnitech since 2007. See us on our website, Twitter on StackOverflow or LinkedIn. We are always looking for good people, tell them Kevin sent you.
---
I chose "Aligned Dev" because I can be aligned with God through faith in Jesus Christ* and enjoy development solutions to problems using software.
Romans 5:1. You can be too! Watch and read the Story and read about Check out what the Gospel is. The Gospel is foundational to how I view the world.